I recently received a Busylight to test from Kuando.
Inside the box you receive a Busylight USB device, a sticky pad to attach the device to your desk or screen and some brief instructions. The Busylight itself is constructed from black plastic base with an aluminium main body.
Installation is very simple, download and install the software from the Busylight website: http://www.busylight.com/support/lync
Busylight runs in the system tray and starts at system startup. You can right click on the Busylight icon in the system tray to access menu features. You can change the speaker volume and make changes to the colours Busylight flashes. It's worth noting that you can also fully customise the colours using registry settings.
The version of Busylight software I'm using also allows you to configure some nice features such as second call treatment and hotkeys.
The Busylight itself does what it says, it changes colour based on your Lync presence status. It's useful if everyone in your Office understands what it means (Busylight do provide posters you can print to raise awareness). E.g. if you are set to "Busy" a person knows not to walk over to you.
From my own experience, the best feature is when you are receiving inbound Lync IM's or calls. I haven't took a photograph but Busylight will flash blue when you receive an IM or a call. Busylight also has an inbuilt speaker and acts as your ringer when receiving calls, even while your machine is locked. This is great for headset users (like myself) who usually rely on inbuilt laptop speakers and Lync toasts.
| | |
| --- | --- |
| Available (Green) | Away (Yellow) |
| Busy (Red) | Do Not Disturb (Pink) |
If you are not happy with the default colours out the box, the Busylight software allows you to change some of them from the system tray. E.g. DND can be set to pulse red rather than solid pink. You can also customise the colours via the registry although I would imagine you would want to set these via GPO.
Overall I can certainly see the advantages of Busylight. It works really well and there are regular updates to the software adding new features. I also believe there is an API to customise Busylight further. For Busylight to work for its intended purposes people need to be educated on presence etiquette. It's certainly very useful if you are a headset user as the inbuilt speaker rings more like a VOIP phone. I would like the ability to set custom ringtones as I'm not a huge fan of the inbuilt tones. I could also see these being useful mounted outside meeting rooms or managers offices. USB extension cable may be required!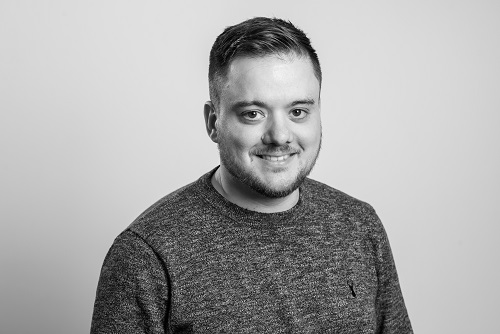 Technical Architect at Symity