A Teams upgrade can't be approached like a Lync 2013 >Skype for Business 2015 upgrade. These upgrades are Technology driven, 99% of the work is done by IT. Your end users probably received an email saying "From tomorrow morning your Lync client will now look like Skype <Insert screenshots of differences>" and that's about as much involvement as they had.

Your Teams upgrade needs to be business driven, it's a new way of way of working.

Can your users create a SharePoint site or new File Share today?
Can they install non-standard applications?
Can they create a new group in AD?
Can they create persistent chat rooms?

In most companies the answer to the above is no. If your users can't do the above, what are they doing? (Hint, they are using apps like WhatsApp, Slack or Dropbox aka Shadow IT).

There's a whole Business Assessment piece I'm not going to cover in detail, but you should check out: https://aka.ms/successwithteams

I'm going to cover the minimal Technical steps you should take to adopt Teams when you use Skype for Business Server today. This method will allow you to adopt Teams at your own pace, you could do this in a few months or you could stretch it over years.

Disclaimer: There are many ways to approach this and these guidelines are my personal recommendations.
Step 1 – Ensure you have SfB Server Hybrid with Skype Online.

This is a prerequisite to move users from SfB Server to Teams. It will also ensure that Federation works correctly and Microsoft don't automatically upgrade your O365 Tenant to "Teams Only".
Step 2 – Get out of Islands mode!

You've probably downloaded teams and had a play, but if you want to mass adopt Teams in the organisation, Islands is not a long term Coexistence or Interop mode, it just doesn't play nice when you start moving users from SfB to Teams Only mode. A lot of customers don't even know they are in Islands! Further reading:

https://regarding365.com/beware-of-the-island-understanding-teams-and-skype-coexistence-modes-300bcf412fa2

https://erwinbierens.com/post/2019-04-18-get-the-hell-out-of-islandsmode/

https://blog.valeconsulting.co.uk/2018/10/26/microsoft-teams-coexistence-interop-with-skype-for-business/
Step 3 – Choose your coexistence mode.

As above you should get out of Islands, so which mode should you choose? There may be a temptation to have 50% of users Skype Only and move 50% of users to Teams only. Easy, right? Well this is where you will encounter Teams and SfB Interoperability. In the real world this is how both clients behave during Interop:

https://chrishayward.co.uk/2019/04/28/teams-and-skype-for-business-interoperability-feature-matrix/

Depending on your user base, this could be very confusing for end users. You probably want to deploy Teams to tackle your Shadow IT problems so my recommendation would be to start with Teams in Collaboration Mode. Also,if you use SfB as your Telephone System, you can't just move users to Teams Only without figuring out what to do with their telephone number, so Collab mode is a great place to cut one's teeth.

In Teams Collaboration Mode, SfB is still the UC client for Instant Messaging, Voice, Video and Meetings, but you get to use all of the other Teams goodness alongside it. Users will have both clients, but Teams isn't used for UC (yet!)
Step 4 – Figure out how you are going to use the Teams features of Teams!

Who can create a Team?
How do users request a Team?
Do you need to implement a naming convention?
Should you automate creating Teams from another system using Graph API and Flow?
What policies need to be created? (Block certain apps / allow gifys)
Do you want to use Teams Templates?
What Line of Business Apps can you integrate?
What PowerApps or automation will help your business?
What business processes or policies need updating?

The Business Assessment stage is an important milestone in your Teams adoption. The worst thing you can do is dump this application on users desktops because it will create a birds nest to unpick at a later date.
Step 5 – Get your network optimised!

If you have Skype for Business On-Premises, then the majority of your SfB traffic is on your WAN. Only external users, federated parties and remote workers are consuming the service over the internet.

Teams is a public cloud solution. That means your Internet egress points need to be optimised to carry Real Time Media from inside your network to Teams in O365.

There is a lot to consider and when I talk to customers about their network they tend to say "Our network is fine, we can use Teams no problem". Then when I go through what a Network assessment entails and everything that needs to be checked, all of a sudden the penny drops that if they enable 1000s of users for Teams through their single internet Egress point it probably isn't going to cope well. Best place to start is here:

https://docs.microsoft.com/en-us/microsoftteams/prepare-network
Step 6 – Roll out to end users

With the network now optimised for Teams and all of your policies and processes in place, it's now a good time to start rolling out Teams to users. This is where Change & Adoption is important and you should follow the guidelines in the Adoption Hub: https://aka.ms/successwithteams
Step 7 – Switch from Skype meetings to Teams meetings

With end users now familiar with the Teams application, it's now a great time to switch meetings from Skype to Teams. You can enable "Teams Collaboration & Meetings" mode on a user by user basis.

Generally I would start with the Teams "Power Users" or "Champions" in your organisation These users will no longer be able to schedule Skype Meetings and all new meetings will be in Teams (Unless they do this as a workaround)

The advantage of this phased approach is users will start to get familiar with Teams meetings, even if they are just a participant at first.

This is also a good opportunity to verify your network is performing optimally as the Conference Bridge is Office 365, so every Teams meeting participant is sending/receiving media to O365 over the internet. You can use Call Analytics and Call Quality Dashboard in O365 to check the network performance and user experience.

Don't forget to move Meeting Rooms, some Meeting Room devices allow sign-in to Skype and Teams simultaneously which is useful during this transition stage.
Step 8 – Configure Direct Routing or Phone System

If you use SfB as your Phone System, you most likely have an SBC on-premises. Before you can move a user to Teams Only mode, you need to be able to route their Telephone Number to O365. The best approach is to speak to your SBC vendor or IT Service Provider on how to connect to Direct Routing.

Microsoft guidance here:
https://docs.microsoft.com/en-us/MicrosoftTeams/direct-routing-landing-page
You could purchase Call Bundles from Microsoft, however you will most likely have to port your numbers in ranges to Microsoft or issue new DDIs to your users. The day of the port is the day you need to migrate users to Teams Only and you may have numbers in your ranges used complex voice (Call Centre / Analogue etc).

Direct Routing allows more control, as you can move individual DDIs to Teams, you can easily roll back and you can keep your existing Telco provider. There are also Telcos that will offer Direct Routing as a service, so it's worth speaking to your provider to see how they can help.
Step 9 – Move users and devices to Teams Only

Assuming users don't have complex voice requirements (i.e. Contact Centre or Call Recording), you can now move users from SfB and Teams Collaboration Mode to "Teams Only" mode. This almost makes the SfB client redundant, it is only used to join Skype for Business meetings (which federated partners could still send) and will still stay open in the background.

It's a good idea to complete this migration as quickly as possible as your users will be subject to the interop limitations I detailed here:
https://chrishayward.co.uk/2019/04/28/teams-and-skype-for-business-interoperability-feature-matrix/

Meeting Rooms and other devices should also be migrated to Teams.

If some users do have complex voice requirements that Teams can't deliver yet, you will need to leave them in SfB Only Mode or one of the Teams Collab Modes. These users will need to understand the the Interop limitations and how they can get around any issues by escalating to a Skype or Teams meeting.
Step 10 – Decommission Skype for Business Server

Once everyone is moved to Teams Only mode and you have solutions for any complex voice requirements, you can now decommission SfB Server.

Guidelines here:
https://blogs.technet.microsoft.com/fasttracktips/2017/06/27/decommissioning-skypelync-on-premises/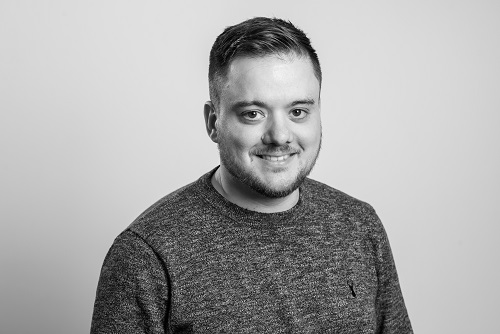 Technical Architect at Symity