I get asked this quite frequently. What features are available between Teams and Skype for Business?
First I must clarify that interop does not work in Islands mode. If you're in SfB and Teams Islands, then you will experience quirky issues. You must be in one of the following modes:
Teams Users = Teams Only Mode
SfB Users = SfB Only, Collab Mode or Collab & Meetings
Basically, if you're in Islands today, before you move anyone to Teams Only, you need to move all users to one of the SfB Only modes, or face a broken interop model
If you have SfB on-prem, then a SfB Hybrid is a prerequisite for interop to work. Mark Vale covers interop in detail here:
https://blog.valeconsulting.co.uk/2018/10/26/microsoft-teams-coexistence-interop-with-skype-for-business/
Once you're in a supported interop mode, this is how Teams and SfB will behave:

Update: 06/06/2019 – Tagging now available in Teams: https://chrishayward.co.uk/2019/06/06/microsoft-teams-notify-when-available-tagging/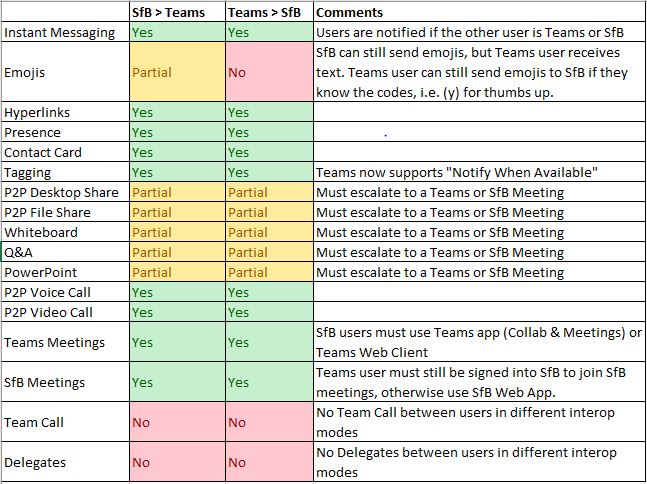 It's not exactly a smooth transition from SfB to Teams, therefore once you have entered this mode, Microsoft class it as a Direct Upgrade and you should retire SfB as quickly as possible.
"In a direct upgrade journey, you first deploy Teams alongside Skype for Business in Islands mode as part of evaluation and early adoption, and then upgrade your users to Teams Only mode with the goal of quickly retiring Skype for Business from the environment for all users in the organization"

https://docs.microsoft.com/en-us/microsoftteams/upgrade-and-coexistence-of-skypeforbusiness-and-teams
There you have it, once you have turned on the taps for Teams Only mode, you should move as quickly as possible from SfB.

Quick refresher on the different Teams modes:

Islands = POC / Pilot, SfB and Teams will operate as two separate UC clients.

SfB Only = I don't want to use Teams at all

Teams Collaboration Mode = I want to use SfB as my UC client and Teams as my Collaboration Tool (No chat, calling, or meetings in Teams)

Teams Collaboration and Meetings Mode = Same as collaboration mode, except all new Online Meetings will now be in Teams rather than SfB.

Teams Only = I want Teams to be my primary UC client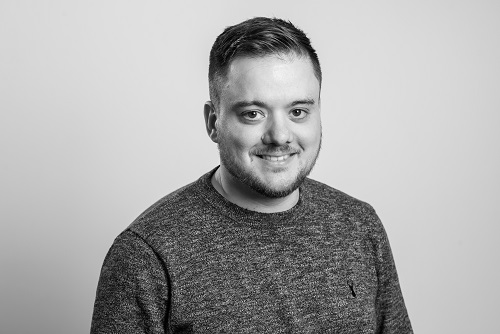 Technical Architect at Symity